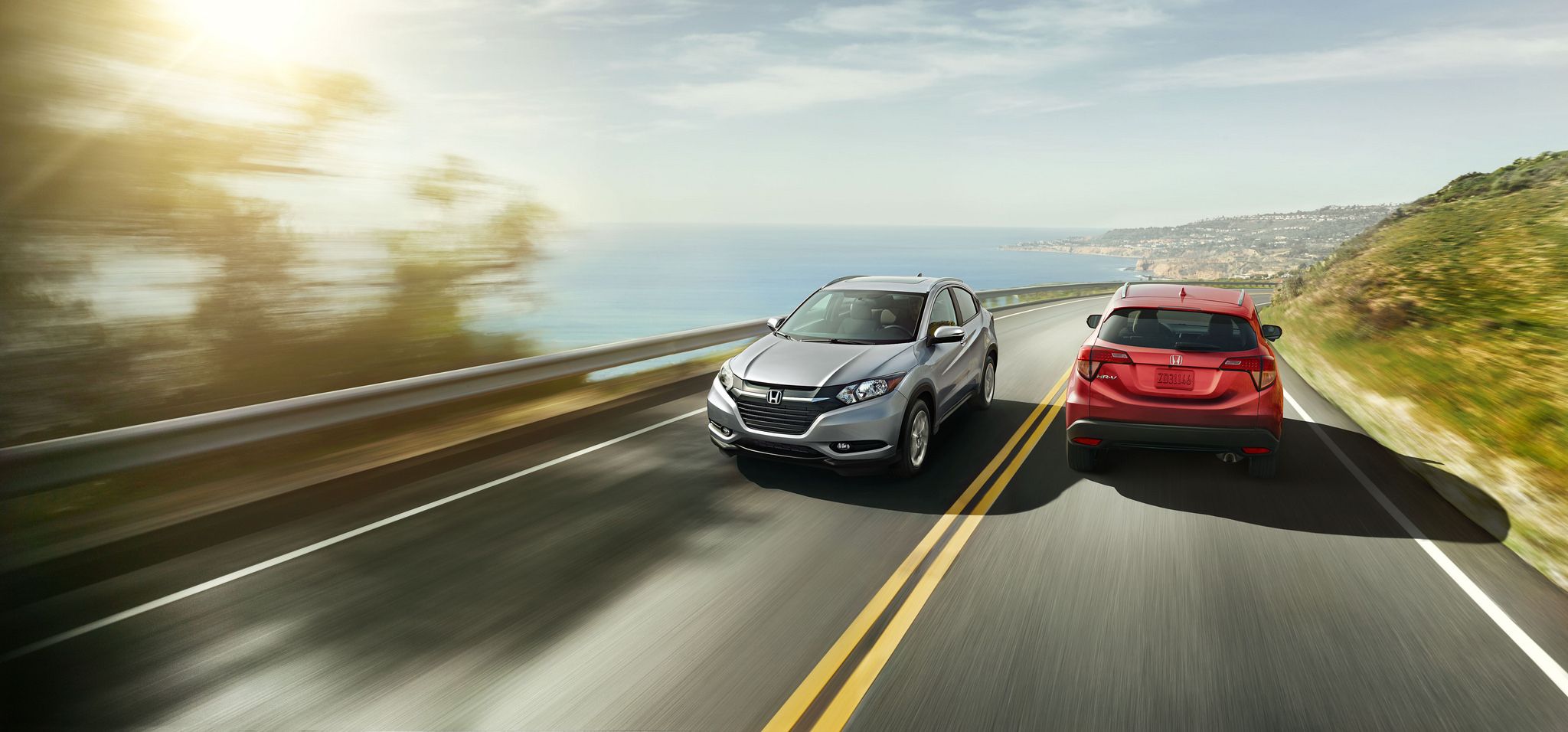 Honda Accord
Delivering an enjoyable ride that doesn't compromise on safety, the Honda Accord is a great sedan for someone who wants the best of all worlds. Enjoy the spacious leg room inside while others enjoy the sleek styling of the exterior, the Honda Accord offers it all.
Honda Civic
Drive confidently in a Honda Civic with the latest safety features. This spacious sedan can seat up to five people and its comfortable ride makes travel a pleasure. 
Honda CR-V
The award winning Honda CR-V is decked out with convenient features, a cozy interior, and the latest high-quality technology. The Honda CR-V is available in a variety of trims to suit any preference. 
Honda HR-V
A stunning combination of design, technology and safety, the Honda HR-V keeps up with your busy life. This small SUV prioritizes comfort and flexibility and is a great fit for almost any lifestyle.
Honda Insight
The Honda Insight is a hybrid of efficiency and style. This well rounded sedan offers economic fuel usage, style, and value. 
Honda Odyssey
The Honda Odyssey is the perfect family minivan, great for setting off on adventures in style. Boasting seating up to 8 occupants, advanced safety features, and an entertainment system, the Odyssey is great for the family on the go.
Honda Passport
The Honda Passport is the newest addition to the Honda SUV lineup. This SUV can seat up to five passengers and is a rugged option for both weekend adventures and daily commutes.
Honda Pilot
The Honda Pilot is a versatile, midsize family SUV that offers sufficient cargo space. Equipped with useful driver assistance features, this vehicle is great for a busy family or daring adventurer.
Honda Ridgeline
The all purpose pickup truck is perfect for the person seeking outdoor adventure or downtown driving. Equipped for a variety of environments, the versatile Ridgeline is a great vehicle for the modern working adventurer.